Leading Professional Landscaping Palm Beach QLD
Redbelly Landscapes is equipped to provide expert landscaping in Palm Beach QLD that will transform your home garden and outdoor space. With over 16 years of experience in the landscaping services and gardening services industry, we are masters at helping you bring your dream garden to life.
Our Palm Beach QLD customers are always satisfied with the work we do because of our attention to detail, fair prices, knowledgeable team, and can-do attitude. Whatever the project is, you can feel confident that we are the right landscapers for you.
Are You Looking for An Expert in Landscape Design?
Our Gold Coast team can help you design a garden from scratch or enhance your existing outdoor design. Each step of this process will be overseen by an expert site manager who makes sure the project aligns with your budget and time-frame.
Don't hesitate to share your needs! Our gardening services professionals are passionate about providing high-quality Palm Beach landscape services that meet and exceed all of your standards. We believe that a garden should have personality, which is why we work hard to involve you in the garden design process.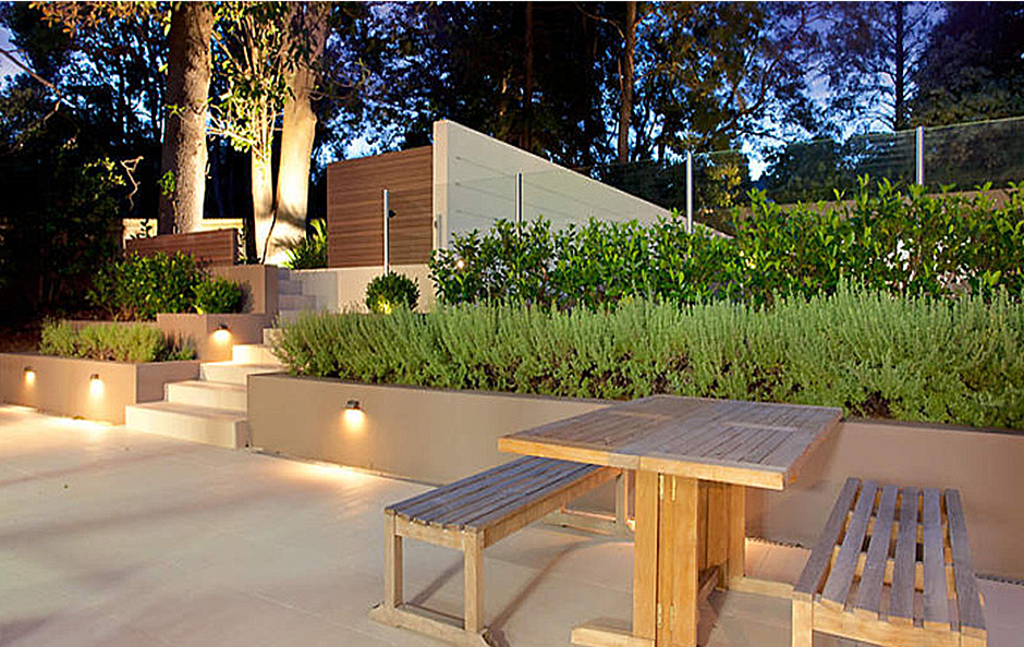 Design
Do you know exactly what you want? Our Gold Coast landscapers are able to tap into your unique vision and design an outdoor space based on your exact specifications.
Landscape design is personal too, which is why Redbelly Landscapes trusts your creativity to imagine a beautiful Palm Beach outdoor space. Our job is to provide you with a space that shows off your personal style and is a manifestation of your own creative freedom.
You shouldn't have to settle for less when it comes to creating a beautiful outdoor ambience, so we make it our mission to make sure it's as a useful, well-designed, and picturesque as can be.
Hard Landscaping
This is the foundation of any durable outdoor space, so it should be one of the first elements you consider when thinking about doing work on your lawn, backyard, garden, or other outdoor spaces.
Hardscaping includes the structural materials that support the other components of your garden. Our skilled landscapers can build retaining walls, create stunning courtyards, and provide practical lighting solutions. We also offer paving, decking, and garden edging.
We truly are a one-stop shop for all your Gold Coast landscape design needs. Our team is eager to set you up with a long-lasting and beautiful space that you are proud to call yours.
Soft Landscaping
Soft landscaping encompasses all of the living elements that animate your garden. Redbelly Landscapes can assist you with selecting and planting the perfect plants to adorn your garden.  We can also lay turf and mulch, install functional irrigation and drainage, as well as minimize the number of weeds growing in your space.
Our soft landscape service includes:
Planting

Plant Selection

Turfing

Irrigation

Mulching

Weed Control

Lawn Mowing

Drainage
By utilising these landscape and gardening services, you're guaranteed to have a vibrant and dynamic Gold Coast outdoor space that fulfils all of your needs.
Contact Us Today!
Landscape services in Palm Beach and other areas in the Gold Coast don't have to be stressful or expensive. Call us on 0421 334 285 or email us at joel@redbellylandscapes.com.au to request a free quote.
Proudly Serving Palm Beach
Palm Beach is a suburb on the Gold Coast in Queensland, Australia. Laguna Lake is in the south western part of the suburb, with Elizabeth Sloper Gardens park around its edges. Neptune Royal Life Saving Club was the first female only club in Australia which provides patrol services for people swimming in Tallebudgera Creek near Palm Beach.
Redbelly Landscapes has been servicing the Palm Beach area since starting up and have become the leading provider of landscaping services in the area and nearby suburbs in the Gold Coast.
Contact Us Today
Get In touch below. Ask A Question or Get a Free Quote
BUSINESS ADDRESS
Clear Island Waters, QLD 4226